All News
Driving Zero-Emission Freight in Chile with Centro de Movilidad Sostenible
Driving Zero-Emission Freight in Chile with Centro de Movilidad Sostenible
Last year, the Chilean government made headlines in the world of electric transportation by setting an ambitious target toward 100% electric vehicles across all segments – including off road machinery. The aim of the Chilean electric mobility strategy is that all people in Chile access the direct and indirect benefits of sustainable, zero-emission transportation, including better air quality, reduced transportation costs, while allowing the country to meet its climate obligations. In Chile, the transportation sector accounts for more than a quarter of the country's carbon emissions, and 81% of the energy used in transportation is consumed by road vehicles.
In the journey to 100% electric vehicles, additional policy measures are needed to align industry investments and support the shift. Through our LEAP Fund, Drive Electric is proud to support the Centro de Movilidad Sostenible (CMS) in their work on advancing policy for electrifying medium- and heavy-duty vehicles in Chile. 
Below we are highlighting what drives their work for this project, with a Q&A with CMS' Daniela Day and Sebastián Galarza, which has been lightly edited for clarity.

What is the goal of your project? 
The project aims at achieving binding interim targets for the electrification of medium and heavy-duty vehicles in Chile, as part of national and global commitments to decarbonize the transportation sector. The targets will help achieve the goals outlined in the recently signed Global MOU on Zero-Emission Medium and Heavy-Duty Vehicles, i.e. commitment to 100% zero-emission new truck and bus sales by 2040 with an interim goal of 30% by 2030. These goals fall in line with the Drive Electric Campaign's aim of achieving all electric sales by 2040 of all freight trucks. 
How does climate action in your region currently approach or engage transportation and e-mobility?
Climate action in the transportation sector has largely been focused on the current trend towards e-drive. Providing certain tax exemptions for electric vehicles and beginning to develop the normative frameworks for the scaled deployment of these vehicles. Whilst we have had notable successes in the electrification of public transportation systems – Bogotá and Santiago – the region is still lagging in its approach [for scaled deployment of electric vehicles]. More stringent emission standards, introduction of efficiency standards, promotion of local vehicle production, bans on the import of used vehicles, amongst a myriad of other policies need to be applied or strengthened.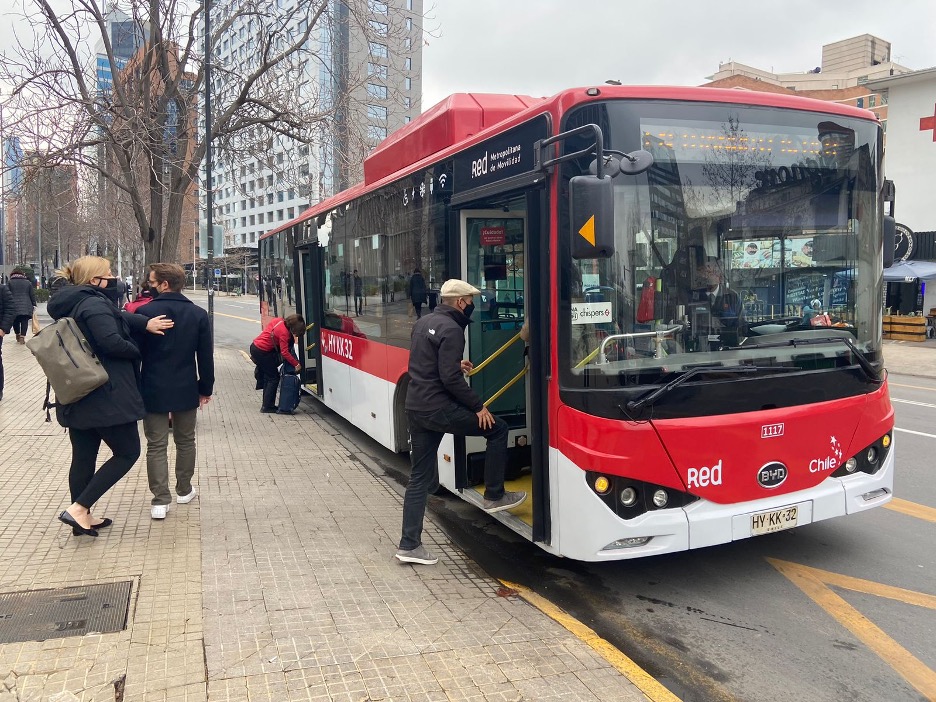 How does your e-mobility project connect with people's daily lives?
The introduction at scale of electric vehicles in our daily lives provides multiple benefits to our local communities. Firstly, by reducing and or eliminating harmful gases that impact our public health and are associated with diseases as severe as cancer and stroke. Secondly, by reducing our exposure to volatile oil prices that have caused havoc in local economies across the region over the past few years. Finally, it provides an opportunity for local innovators to provide new solutions for the e-mobility ecosystem which can present new employment opportunities and local development.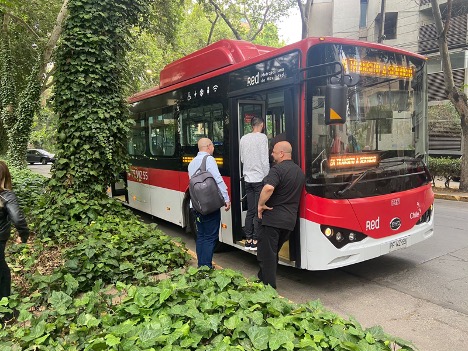 Why did you choose to work on trucks specifically?
Heavy duty vehicles are the main sources of harmful transport pollutants in our region – mainly fine particulate matter, nitrous oxides and black carbon. Tackling this segment is crucial to meeting our climate goals but also to reduce the health burden of the sector. They also reflect a challenge in terms of ownership structure and costs which makes tackling this mode now of paramount importance.
Who do you seek to engage with your project?
We seek to engage policymakers to realize the urgency of taking action in the heavy duty segment. In particular, seeking to adopt intermediate and binding electrification mandates in order to meet the overarching goals set by the country's electrification strategy.
What is your vision for ambitious action on e-mobility or zero-emission transportation in the region where you work?
Our mission is to decarbonize the transportation sector in Latin America and the Caribbean. Our vision is to deploy electric vehicles in high-use segments and particularly those that can bring substantial co-benefits to local populations. In particular, focusing first on public transportation, heavy duty vehicles, and ultimately on light duty private vehicles. Two- and three-wheelers are a growing segment that needs to be prioritized as well, equally due to the below par safety standards of these vehicles and the infrastructure they use.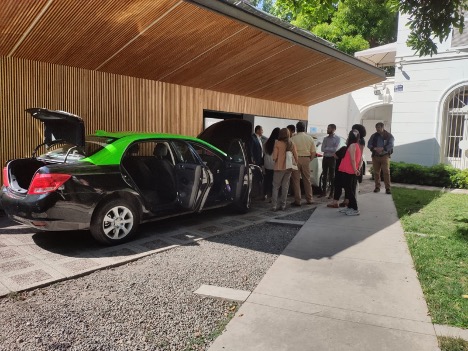 Do you have any concerns about whether we (as a global community) are on track to support this vision?
Latin America and the Caribbean is often overlooked vis-a-vis others in the Global South. Even so, we have important players in the automobile market and have proved we can also have regional leaders that can also lead at the global level. The experience with bus electrification in Bogotá and Santiago is a case in point, with close to 4,000 electric buses being deployed between the two cities in less than 3 years. We need to support these initiatives in the region and replicate, tweak, what has already worked not only to local conditions in our region but others across the globe.
Published December 15, 2022