A campaign to transform road transportation.
Driving ambition
to reach 100% clean electric transport globally
Our transportation systems provide a means to get to work, connect us to friends and family, enable movement of goods, and catalyze economic activity. Our goal is to enable a tipping point by 2026 where zero-emission electric vehicles outcompete polluting vehicles in the market, putting the world on track for 100% vehicle electrification in time to save the climate, as well as the health and lives of millions.
By 2030:
100% EV sales of new buses, two- and three-wheelers.
By 2035:
100% EV sales of new cars and light trucks, including pick-ups, SUVs, light vans.
By 2040:
100% EV sales of new commercial medium- and heavy-duty freight trucks.
Our mile markers touch everyday experiences all around the world, and each target provides measurable climate impact. Learn more about the growing momentum of Drive Electric.
A beautiful destination
Together, we can accelerate the transition to 100% zero-emission electric transportation.
Imagine a world where nobody breathes unhealthy vehicle exhaust — where EVs of all types provide mobility for people and goods, while delivering cleaner air to breathe, more affordable transportation, more jobs, and a safer climate. The Drive Electric Campaign is inspired by the opportunity to transition the entire road transport sector toward cleaner vehicles through our existing network of partners and supported by philanthropy.
We are in the decisive decade to achieve international climate goals and secure a safer climate for humanity and the planet. The global transition from combustion vehicles to EVs must accelerate now to better align with this sustainable future. The next five years are especially important, as they will set the expectations of vehicle suppliers and consumers, and will determine what kind of vehicles are on our roads for decades to come.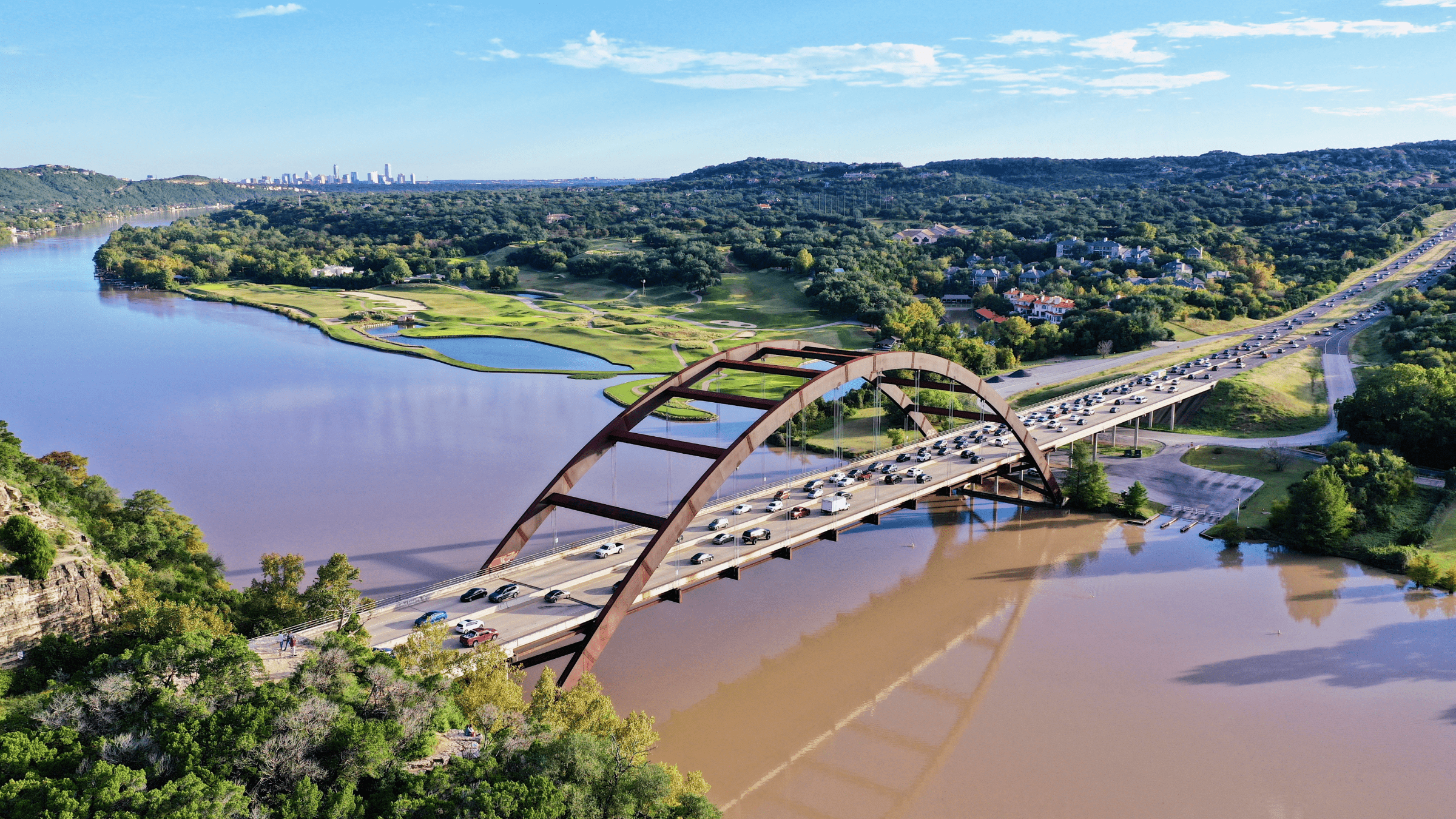 A global strategy
The global nature of vehicle markets and supply chains means we need a coordinated, global strategy to be successful. The Drive Electric Campaign coordinates its work within and across the largest and fastest-growing markets globally to overcome key barriers to wide-scale EV adoption.
We focus on securing smart government policies, boosting business leadership and action, and supporting people-powered organizations and coalitions working to accelerate the transition to 100% zero-emission electric transportation.
Smart government policies
We support government policies at all levels that overcome barriers and grow the EV market. Key policies include emission standards and EV sales requirements for automakers and fleets, incentives for EVs, public EV procurement, city zero-emission zones, EV-ready building codes, and EV infrastructure.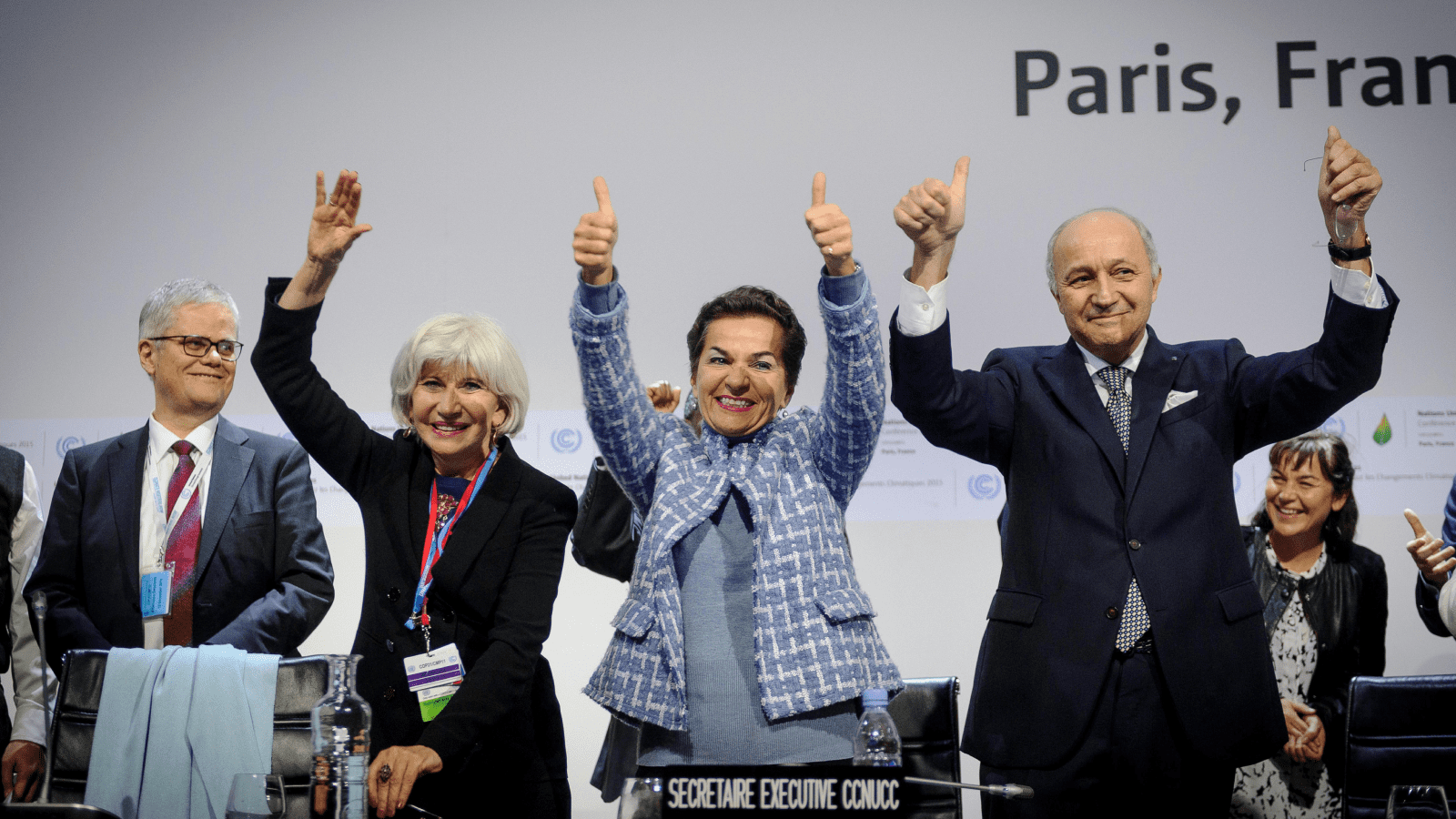 Business leadership and action
We engage with leading companies to electrify their vehicle fleets and support their employees and customers to adopt EVs, engage vehicle manufacturers to increase their EV investments, support utility EV infrastructure investments and smart charging, mobilize private finance to prioritize EV investments, and increase business support for key policies.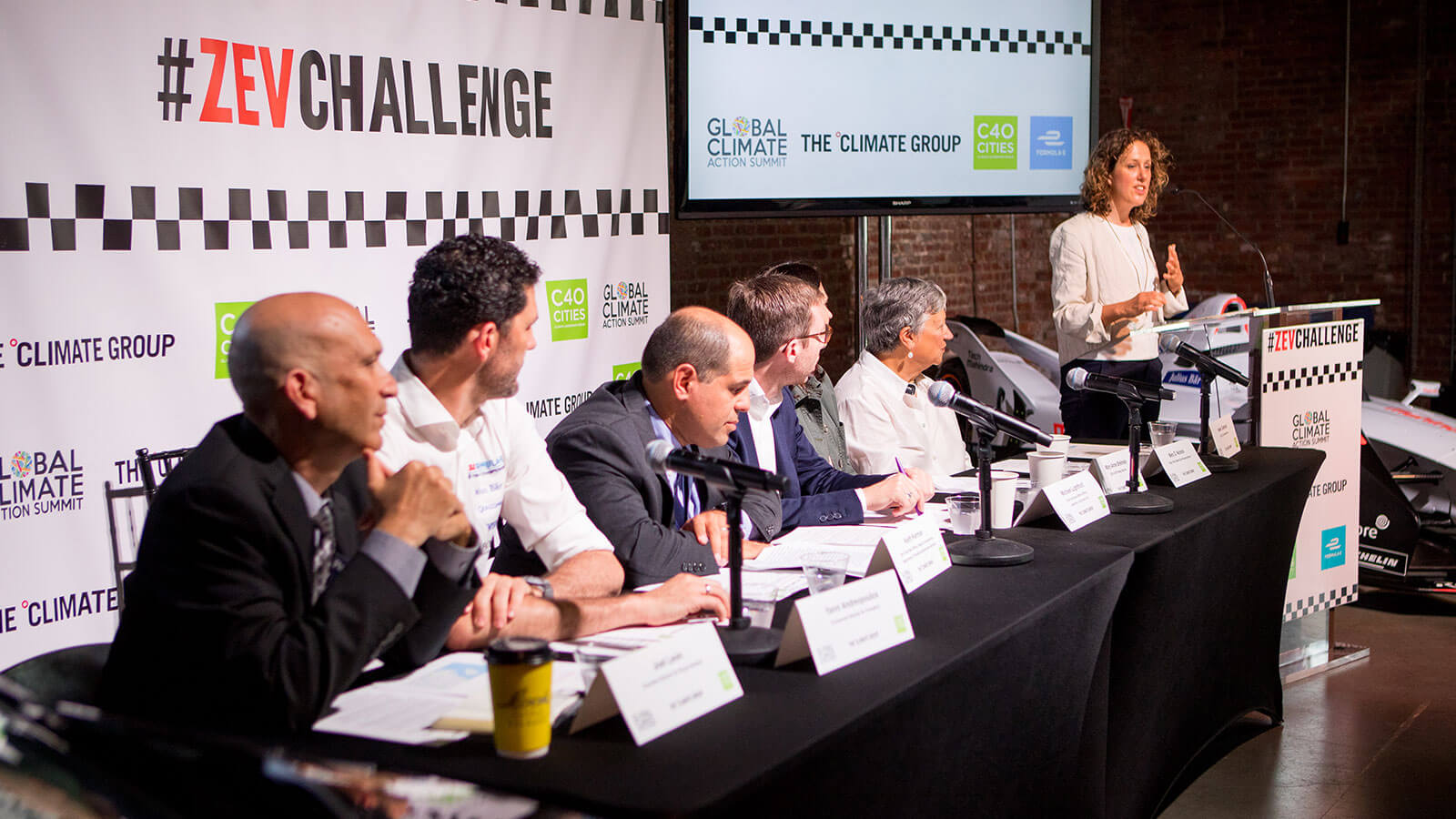 Our partners include diverse organizations and coalitions representing the environment, local communities, health, labor, consumers, business, and equity. Drive Electric supports the essential voices of key stakeholders including the communities most affected by vehicle pollution and who deserve cleaner air. People-powered coalitions increase public support for and uptake of zero-emission transportation, and create positive pressure for business and government action.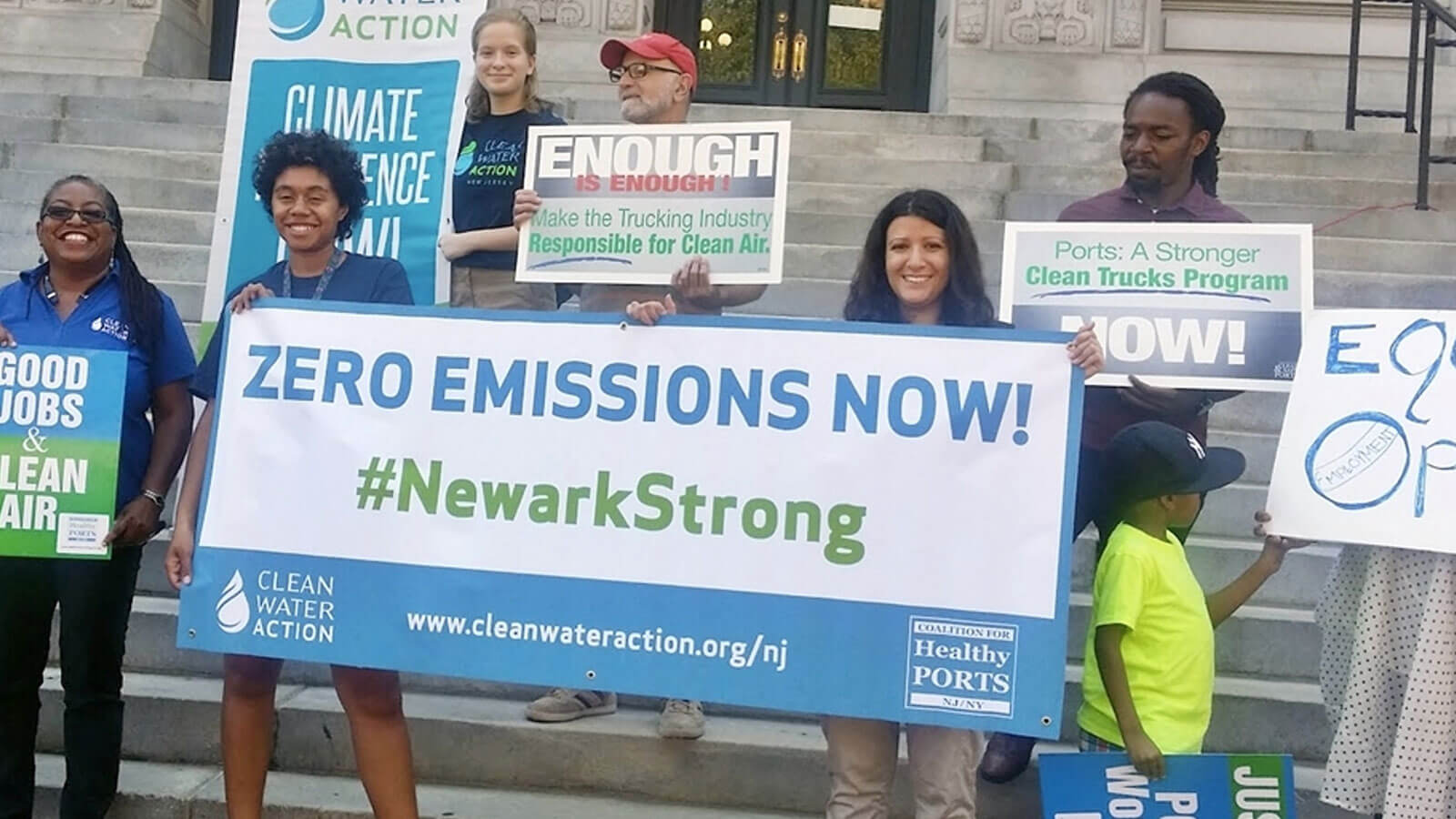 Where we work
We have a global reach and focus on key markets.
Drive Electric is a global campaign with a focus on four key markets — China, India, Europe, and the U.S. — where we have significant partner capacity and a growing number of government and business leaders willing to take action. These geographies represent over half of the CO2 abatement potential through 2060 as well as 70% of new market demand for road transport, giving them an outsized impact on shaping the future of the transportation market.
Percent of all new vehicle sales in 2020
Percent of vehicle production
Percent of 2060 abatement potential
Global Reach
Drive Electric engages partners with multinational reach to amplify strategies and increase ambition across regions. Roughly 40% of the platforms and corporations within Drive Electric are implementing changes globally, while additional partners focus on specific regions.
Partners are directly engaged in Latin America (especially Brazil, Costa Rica, Mexico, Chile; and cities in Colombia, Ecuador, and Argentina), East Asia (Japan, South Korea, and Vietnam), South Asia (Indonesia, Malaysia), Africa (South Africa, Kenya, Tanzania, Ethiopia, Egypt, Nigeria, and others), Australia, and New Zealand.
China
China has been a global leader in transportation electrification, creating economies of scale in production and vehicle sales, generating benefits to air quality and public health, and providing significant emissions reduction potential.
Drive Electric Campaign partners in China have supported key government actions to increase adoption of EVs, including national EV targets for manufacturers, financial incentives, ambitious city and provincial policies, and a recently announced goal to reach peak emissions by 2030 and then carbon-neutrality before 2060.
India
India is expected to see significant overall vehicle sales growth and is pursuing EVs for the benefits of health, economic competitiveness, and energy security. Like China, India also has extremely poor air quality, making health benefits an important imperative.
Drive Electric Campaign partners are successfully advancing EVs in India, including at least 17 state EV policies, electrification of last-mile delivery in cities, EV charging, and advancing a domestic battery industry.
Europe
Clean transportation is one way that Europe demonstrates climate leadership, producing 22% of the world's vehicles and aiming for 90% emissions reduction by 2050.
Drive Electric partners have supported world-leading CO2 vehicle standards that motivate EV sales, 100% EV targets by many countries, and city commitments to electric buses and zero-emission zones.
United States
As one of the largest markets for vehicle production and sales, the United States has large emissions abatement potential and unique state-based regulatory authorities to drive adoption. With at least 50 million people living in areas with poor air quality and immediate health risks, electrifying transportation contributes directly to health equity. 
Drive Electric partners have secured essential actions, including EV supply regulations in many states, advanced clean truck requirements, EV charging investments from utilities, corporate fleet commitments, and a rapidly growing EV vehicle manufacturing base.
Featured global platforms and coalitions
Our partners have a track record of garnering commitments from national, sub-national, and city governments, corporations, vehicle manufacturers, and others to achieve 100% electrified transportation.
Stay up to date! More information about the Drive Electric Campaign is coming this spring.
The Drive Electric Campaign will use the information you've shared to send you relevant updates and will store, process, and manage your information according to our privacy policy.