All News
Meet the Drive Electric Campaign Director: 6 Questions with Rebecca Fisher
Meet the Drive Electric Campaign Director: 6 Questions with Rebecca Fisher
How does an ambitious, global goal to transform road transportation stay on track? The Drive Electric Campaign is thrilled to announce the appointment of Campaign Director Rebecca Fisher. Rebecca is on staff at ClimateWorks Foundation, which convenes the campaign and coordinates this growing coalition of more than 100 partners working in 65+ countries.
Read on to learn more about Rebecca, her role, and what's ahead for Drive Electric.
Having worked in a range of climate-focused roles, what led you into transportation electrification?
I've always been passionate about global work, and I started my career with a focus on international sustainable development. Like so many people, the more I learned about the climate crisis, the more I knew that I wanted to contribute to meaningful action, and so I worked as a negotiator for the United States in the Paris Climate Agreement and subsequent negotiations. It was incredible to be part of that landmark process and what felt like an important step forward for global climate action. Of course, a change in the federal administration initiated a change in political will, and that's what actually pushed me into working on zero-emission transportation. I spent several years working at a regional government program on clean cars for all, which opened my eyes to how the right mix of policies, incentives, and community engagement can really change the path of this major emissions sector. It also reminded me of the many connections between climate and public health. I grew up near Los Angeles, California, which was infamous for smog – largely from tailpipe pollution – and I was fortunate to see firsthand how that shifted as I grew up and clean vehicle standards were rolled out.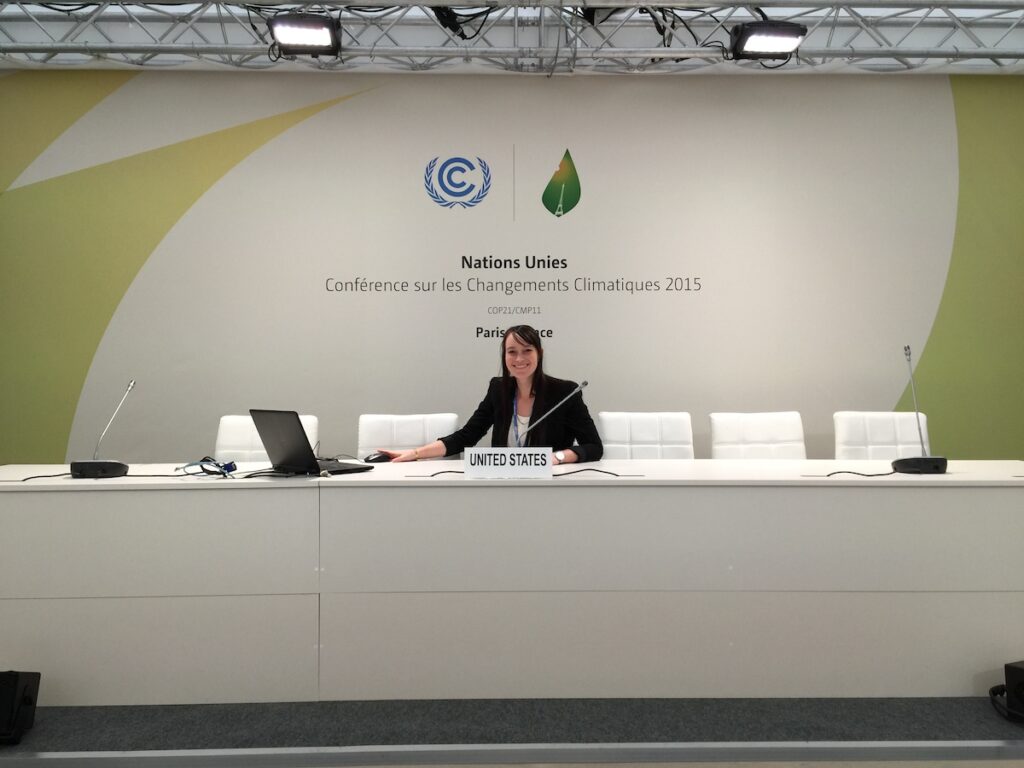 How will you, in this role, steer and support the DEC?
As Director, I'm responsible for guiding the day-to-day management of the Campaign, working in partnership with Drive Electric's Steering Committee and more than 100 partners. In this sense, the Campaign is steered collectively, underpinned by our collective agreement on our overarching goals – to achieve 100% zero-emission transportation by 2030 for buses and 2- and 3-wheelers, 2035 for cars, and 2040 for freight trucks. Our partners' deep expertise guides which tactics and approaches we prioritize to reach these goals and inform how we adapt to new challenges and identify new areas of work for the campaign. 
At its core, my role is to oversee and guide the Campaign's various functions and bodies. With immense support from others at ClimateWorks, I manage the Foundation's Drive Electric grant portfolio, advise aligned funding partners on investments and strategies, support the campaign's Steering Committee, facilitate our Advisory Group, support additional fundraising for the campaign, and work with a broad set of stakeholders (internal and external) to continually grow and refine the campaign. 
Drive Electric has always been an ambitious campaign to accelerate the transformation of road transportation globally, but the response from the field has exceeded our expectations! I'm excited to be coming on board at this time in the campaign's evolution to support our expanding coalition, strengthen our coordination, and accelerate action globally. 
Do you have a favorite mode of zero-emission transportation? 
It is so hard to choose! Every mode is so unique and fun, each with a different trajectory and use case. Based on my own experience, I would say e-buses are my favorite mode. I took an e-bus everyday to work for 6 years while living in Washington, D.C. and used them frequently in the Bay Area as well.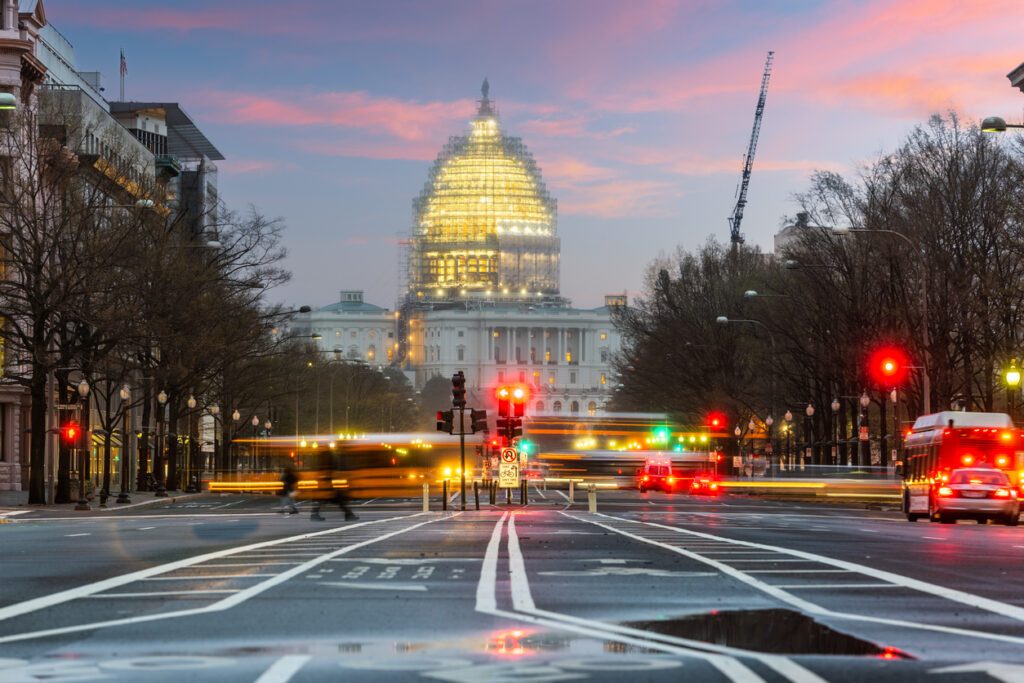 What excites you about the Drive Electric Campaign in this moment? 
I am quite keen to see the Drive Electric Campaign grow and deepen our engagement beyond leading vehicle markets. While the work in large markets like the U.S., Europe, China, and India is imperative, emerging economies have a crucial role to play in the transition, and work must be done to ensure these regions are set up to access the environmental and economic benefits of electric road transportation. I am excited by the challenge and opportunity of working to achieve a truly global transition, refining our tactics, and deploying them in emerging economies in tandem with the work being done in the major markets.
This work involves ensuring finance is flowing to emerging economies to support this transition, and we have already started supporting an exciting partnership that is making the case for Multilateral Development Banks (such as the World Bank) to commit to end investments in fossil fuel-dependent vehicles by 2025. Unlocking multilateral finance for e-mobility can support more projects like the Shoonya campaign for electric delivery and ride hailing 2-wheelers in India or support massive e-bus fleet adoption for growing cities. 
I look forward to seeing how the approach and structure of the Drive Electric Campaign can be refined for broader global acceleration, and I am motivated by the potential for "leapfrogging" in emerging economies as a way to contribute to a fair and equitable transition to decarbonize mobility for all.
There's a lot of great news about the growth of electric transportation in some markets – how would you respond to people who think that this transition is inevitable? 
First, I would congratulate our Drive Electric partners on their fantastic work over the last 5 years that contributed to securing recent policy wins, which show how effective their approaches are at manifesting the goals in the real world today. From the passage of California's Advanced Clean Trucks rule in 2020, to the EU's sweeping Fit for 55 100% phase-out of petrol and diesel cars and vans by 2035 in 2022 – the growing momentum toward an electric vehicle future is truly impressive.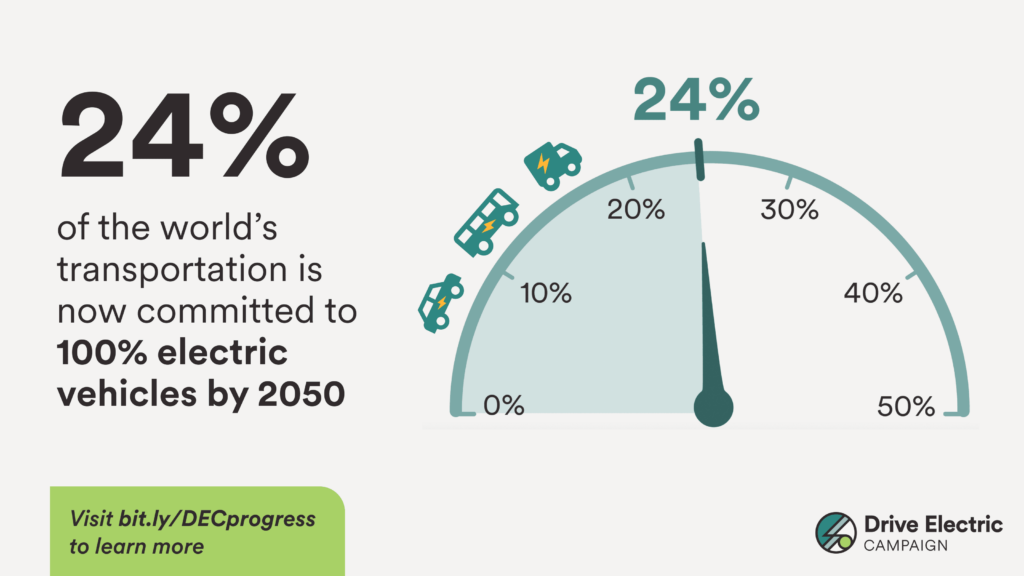 I hate to be the bearer of bad news, but this fight ain't over! The electrification of our global transportation industry is not inevitable, and as I mentioned above – this work will only get harder as we approach our goal of a 100% electric transport future. As this fight – and our planet – heats up, Drive Electric is working to boost philanthropic funding to a historically underfunded sector that is critical to meeting climate targets. Philanthropy is helping to push the transport sector from a vicious cycle to a virtuous one.
There are many promising commitments and policies in place to support this transition, but philanthropy must continue to play a critical role to catalyze resources that help the sector move from promise to implementation. We have to get to the $1B mark to get this transition on track. Every five years of delay in the transition to electric transportation will result in hundreds of millions of more polluting vehicles on the road and another 40 billion tons of carbon pollution released into the atmosphere.
Published August 31, 2022